7 Powerful Spiritual Self-healing Techniques
| | |
| --- | --- |
| City | Dilbeek |
| Provincie | Brabant Flamand (VBR) |
| Datum | 11/06/2019 |
| Uur | 19:00 |
| Categorie | Events |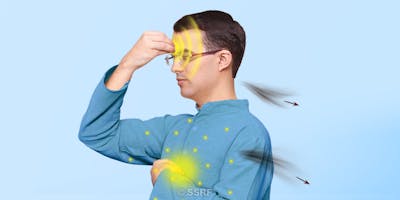 The Spiritual Science Research Foundation invites you to attend a unique spiritual lecture. All are welcome.Have you ever experienced problems in life that do not go away despite trying all known solutions and remedies? When such problems do not go away, there is a high chance that these problems have their root cause in the spiritual dimension. If the root cause of the problem is spiritual, then only a spiritual solution will give permanent relief.Through this interactive lecture, we will help you to understand how the spiritual dimension affects every facet of our lives and how doing regular spiritual practice complimented with self-healing techniques will help you overcome many of the problems you are experiencing. Whether the problems are related to physical or mental health, many of them can be alleviated by spiritual healing methods and spiritual practice.With practical demonstrations, videos, and real-life case studies, we will guide you on how to implement 7 powerful spiritual self-healing techniques.
These techniques are inexpensive and easy to apply to compliment your current spiritual practice. SSRF encourages self-healing techniques as this enables one to be independent and self-sufficient rather than dependent on others. We welcome you to join us in this spiritual lecture.  Tickets and Registration This is a free event. You can donate as per what you feel you have gained from our event. If you have any questions or would like to contact us, please email 
[email protected]
or call us on +32 495 10 21 23 About the presenters Mr. Andrey Kislovski is a computer engineer, born in Serbia of Russian origin. He has been doing spiritual practice under the guidance of the Spiritual Science Research Foundation (SSRF) since 2001. His aim in Spirituality was always to experience continual Bliss.
Due to regular spiritual practice and inner desire for God, he started to experience Bliss more and more for the past several years. He is presently doing the service to God of conducting spiritual meets and lectures in Europe and has dedicated his entire life to serve others in this way. Sally Woodcock is from Aberdeenshire, Scotland and had always believed that if you worked hard, dreamed big and kept a positive attitude, that anything in life was possible.  Sally enjoyed building herself a successful career in the oil and gas industry and has traveled extensively for both work and leisure. Her biggest passion in life has always been for meeting new people and forming friendships with people from many different backgrounds and walks of life. In 2014, for reasons beyond her full understanding, Sally just knew it was time to leave the corporate lifestyle behind and to embark on a journey of self-discovery.
 She began traveling around South East Asia visiting many spiritual retreats and trying different types of meditation, yoga and Ayurvedic therapies before in June of 2017, attending an SSRF 5-Day Spiritual Workshop in Goa. Sally says that the workshop completely changed her life and that she had found what she had been seeking her whole life - a purpose, a passion. Transformed by the teachings of His Holiness Dr Athavale, Sally is now devoted to spiritual practice full time, has conducted several workshops in Goa and is passionate about spreading Spirituality to the rest of the world. This event is organized by: The Spiritual Science Research Foundation www.ssrf.org