DE KUNST VAN HET VERTELLEN
| | |
| --- | --- |
| Ville | Watermael-Boitsfort |
| Province | Brussels (BRU) |
| Date | 28/09/2019 |
| Heures | 09:30 |
| Catégorie | Events |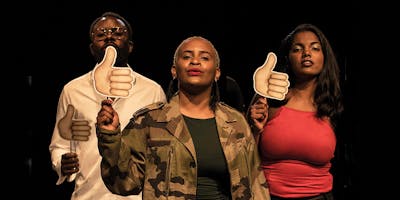 In het eerste jaar krijg je de basis van het vertellen mee: ademhaling, uitspraak, houding en naturel. Het tweede jaar is bedoeld voor wie (in het eerste jaar of extern) een zeker vertelniveau heeft bereikt en de aangeleerde vaardigheden wil uitdiepen. Om alles te oefenen, wagen de vertellers zich aan live optredens voor een publiek.Het atelier Vertellen wordt geleid door Chris Lomme en Johannes Vanbinnebeek.Chris Lomme is een gerenommeerde Vlaamse actrice die zowel furore maakte in de theaterwereld als in 'oneindig' veel films en TV-reeksen. Chris staat nog steeds op de planken en ligt mee aan de basis van het atelier vertellen van Zinnema.Johannes Vanbinnebeek studeerde theater aan de Kleine Academie in Brussel. Sinds 2013 werkt hij als acteur en spelcoach. Al vier seizoenen begeleidt hij de deelnemers aan het atelier Vertellen.
Vanaf 28.09.2019 om 9:30 om de veertien dagen (data worden afgesproken op de eerste bijeenkomst).€ 75 / € 60 (leden OPENDOEK)In samenwerking met OPENDOEK  STORYTELLING In the first year you get the basics of storytelling: breathing, pronunciation, posture and 'natural' acting. The second year is intended for those who have reached a certain level of performance ability (in the first year or externally) and want to deepen their acquired skills. To practice their skills the storytellers venture into live performances before an audience.The workshop Vertellen is led by Chris Lomme and Johannes Van Binnebeek.Chris Lomme is a renowned Flemish actress who has caused furore in both the theater world and in an 'infinite' amount of films and TV series. Chris still treads the boards and forms the foundation of the Vertellen workshop at Zinnema.Johannes Vanbinnebeek studied theater at the Kleine Academie in Brussels.
Since 2013 he has worked as an actor and performance coach. For four seasons he has supervised the participants through the Vertellen workshop. From 28.09.2019 at 9:30 every fortnight (dates will be agreed at the first meeting).€ 75 / € 60 (members OPENDOEK)In collaboration with OPENDOEK  RACONTER En première année, tu acquiers les bases du conte: respiration, prononciation, posture et naturel. La deuxième année est destinée à ceux qui (en première année ou en externe) ont acquis un certain niveau de narration (en première année ou en externe) et qui souhaitent approfondir les compétences acquises. Afin de tout pratiquer, les conteurs s'aventurent à faire des performances live face à un public.L'atelier Conte est dirigé par Chris Lomme et Johannes Van Binnebeek.Chris Lomme est une actrice flamande renommée qui a provoqué à la fois la fureur dans le monde du théâtre ainsi que dans d'innombrables films et séries télévisées.
Chris est encore toujours sur les planches et est à la base de l'atelier Conte de Zinnema.Johannes Vanbinnebeek a étudié le théâtre à la Kleine Academie de Bruxelles. Depuis 2013, il travaille comme acteur et coach de jeu. Cela fait déjà quatre saisons qu'il accompagne les participants de l'atelier Conte. Du 28.09.2019 à 9:30 tous les quinze jours (les dates sont convenues lors de la première réunion).€ 75 / € 60 (membres OPENDOEK)En collaboration avec OPENDOEK