| | |
| --- | --- |
| City | Dilbeek |
| Provincie | Brabant Flamand (VBR) |
| Datum | 28/02/2020 |
| Uur | 10:00 |
| Categorie | Events |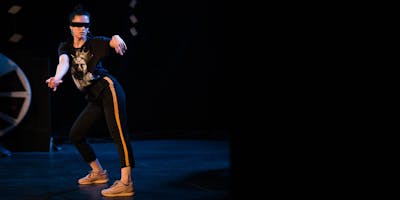 VIDEO OP SCÈNE In dit atelier bestudeer en exploreer je de functionele invulling van video op de scène. Samen met kunstenaar-begeleiders Sam Vanoverschelde en Gertjan E.G. Biasino onderzoek je enkele basisprincipes van het medium en ontdek je de verschillende mogelijkheden om beeld in te zetten in een scenografie (als decor, als acteur, als lichtbron, als interactief element, etc.). Je bestudeert zowel spektakel, performance als installatie en onderzoekt de bestaande vormen per praktijk. Daaraan gekoppeld krijg je een introductie tot een aantal softwarepakketten.Artistieke begeleiders: Sam Vanoverschelde and Gertjan E.G. BiasinoSam is regisseur en fotograaf. Hij stichtte eind jaren 90 het VJ-collectief Visual Kitchen en maakt sindsdien beelden voor concerten en theaterproducties.Gertjan is mediakunstenaar.
Naast zijn eigen artistieke werk ontwikkelt hij live video-installaties en animatronics voor theater. 28, 29/02 & 01/03/202010:00 > 17:00€ 90Leeftijd: 16+In samenwerking met Piazza dell'Arte vzw DIGITAL SCENOGRAPHYVIDEO ON STAGE In this studio we will work on the functional interpretation of video on stage. We look back at history and consider what that means for the future. We investigate some basic principles of the medium and discuss various options for images to place in a scenography (as a set, as an actor, as a light source, as an interactive element ...) Broken down into three practices (spectacle, performance and installation) we explore existing forms. We discuss the ideas and plans of the participants for each area to see how we can convert that into practice.
Linked to this, we give an introduction to a number of software packages. Participants choose the software they want to explore and work out their own ideas under supervision.Artistic supervisors: Sam Vanoverschelde and Gertjan E.G. BiasinoSam is a director and photographer. He founded the VJ collective Visual Kitchen in the late 90s and has since been making images for concerts (pop, electronics and classical music) and theater productions.Gertjan is a media artist. In addition to his own artistic work, he develops live video installations and animatronics for theater. 28, 29/02 & 01/03/202010:00 > 17:00€ 90Age: 16+In collaboration with Piazza dell'Arte vzw SCÉNOGRAPHIE DIGITALEVIDÉO SUR SCÈNE Lors de cet atelier, nous nous intéressons à l'utilisation fonctionnelle de la vidéo sur scène.
Nous explorons quelques principes de base de ce medium et discutons de différentes manières d'utiliser l'image dans une scénographie (comme décor, comme acteur.ice, comme source de lumière, comme élément interactif...).  Nous en explorons les formes existantes au travers de trois pratiques (spectacle, performance et installation). Nous associons à cela une initiation à un certain nombre de logiciels.Artistes-accompagnateurs : Sam Vanoverschelde et Gertjan E.G. BiasinoSam est régisseur et photographe. Il a créé Visual Kitchen, un collectif de VJ, à la fin des années 90 et fait, depuis lors, des créations visuelles pour des concerts ainsi que des productions théâtrales.Gertjan Biasino est un artiste média. En plus de sa propre recherche artistique, il développe également des installations vidéo en live et des animatroniques pour le théâtre.
28, 29/02 & 01/03/202010:00 > 17:00€ 90Age: 16+En collaboration avec Piazza dell'Arte vzw