| | |
| --- | --- |
| City | Overijse |
| Provincie | Brabant Flamand (VBR) |
| Datum | 30/11/2019 |
| Uur | 12:00 |
| Categorie | Events |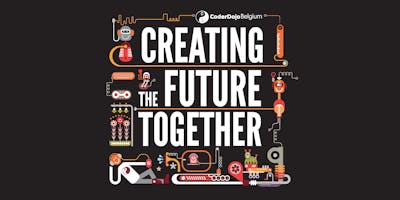 Welcome to DojoCon Belgium 2019.   That's right the craziest tech knowledge sharing event of the year is back. This year we don't have one but two keynote speakers so prepare to be amazed.   Our first keynote speaker will be Jonathan Berte. Jonathan is CEO of Robovision and is an expert in artificial intelligence. Is AI going to take over the world? Find out in this opening keynote. Our second keynote speaker is Gerrie Smits. Gerrie wrote a book called: blockchain is WTF. Eager to learn what he meant by that? Gerrie will tell you all about it.   Be advised that our event is free but registrations are necessary. While you are automatically registered for the keynotes, you will need to register for the break-out sessions. You can find an overview of all the sessions in this PDF.
There are two timeslots of 50 minutes for the sessions. To be filled with one 50 minutes session or two 30 minutes sessions per timeframe.   Don't forget to register in time because: some breakout sessions might fill up really quickly we can only guarantee your DojoCon 2019 t-shirt if you register before 11/11/2019. Do you have a project you want to brag about? We are organising a Bring & Brag event at this year's DojoCon. Let us know in the registration tool that your bringing something so we can reserve some space for your cool project.   Schedule 12:00-13:00 Drinks & Finger Food13:00-13:10 Opening speech by Martine Tempels13:10-14:00 Keynote by Jonathan Berte14:15-15:05 Break-out sessions 115:10-15:40 Pause15:45-16:35 Keynote by Gerrie Smits16:50-17:40 Break-out sessions 217:50-18:00 Closing Words/Wrap Up18:00-19:30 Drinks & Finger Food Location We are setting up camp at the OFF meeting rooms in Wavre.
We chose a central location in Belgium so that we are accessible for everyone. Yet we are aware that our location is not very accessible by public transportation. We want to help out as much as we can and therefore we set up a carpooling app. By using this link, you can register yourself as driver or passenger: my.covevent.be/dojoconbelgium2019 for the event. We want to invite you to do this and start your DojoCon experience with a good old CoderDojo roadtrip.