Ecstatic inner universe concert - Erpe-Mere (Belgium)
| | |
| --- | --- |
| Ville | Aalst |
| Province | Brussels (BRU) |
| Date | 04/11/2019 |
| Heures | 20:00 |
| Catégorie | Events |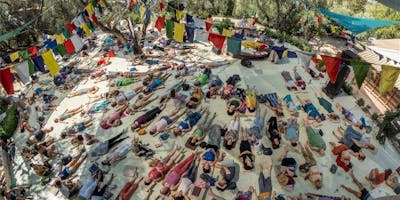 ecstatic inner universe concertmonday, 4.11.2019  |  20.00 - 22.00 (Einlass 19:00, um 19 Uhr geht es los) Datum: maandag 4 november 2019, 20 - 22u Deuren: 19u, gelieve tijdig aanwezig te zijn Locatie: Merlyn – Daalstraat 2 – 9420 Erpe-Mere Bijdrage: € 23 - € 28 Tickets: Merlyn-Shop, eventbrite or at the door Meebrengen: kussen om op te zitten en matje met deken om te liggen sounds for the soul and heart,follow the flow of continuing movement of the moment ...   An intuitive concert is an encounter unfolding. Mitsch Kohn invites with his heartopening music (Piano/Vocal/Drum) to engage with the flow of the moment and drift on that path into an inner journey. Travelling beyond mind through the inner landscape enables realizing inner believes and blockages as well as the connection to the higher self.
From that point of view there ́s a deeper understanding of life-situations (relationships, health, work, challanges...) and a wide open field for growing into our potentials. Although the music has a strong power of guidance, the listerner decides, how deep he/she wants to/is able to dive... it can be "just a concert" or a deep healing process. The duration of a journey is approx. 90-120 min. and will end in silence again. In this silence there ́ll be time to integrate and coming back into the normal daily conciousness. Ideally you start/end the journey with closed eyes while lying on the floor. For that purpose please bring your own yoga mat and/or blanket. --- Viele Menschen berichten, beim Konzert "wahrhaft zu Hause" gewesen zu sein. "It is such a pleasure to hear Mitsch playing piano...it goes straight to the heart and to the soul, inviting the body and the dance to unravel from inside.
Clear, deep, emotional, heartfelt, spacious and free, allowing the natural flow between stillness and movement. Always looking forward for such a space to be and move. "Shivani Soares, Movement Medicine Portugal "Ich durfte durch deine heilvollen Klänge, die ganz sicher nicht von dieser Welt stammen, eine unbeschreiblich tiefe Heilung und nie dagewesenen Frieden empfangen". Vreni S. "...Dein Konzert hat mich wieder zu mir zurück gebracht, in mein Herz, in mein Licht. Ich sehe mich wieder ich fühle mich wieder, ich spüre mein ganzes Sein und nehme wahr, das mein Sein angehoben worden ist." Jana-Rosa G. here are more feedbacks to read: http://www.mitschkohn.de/wp/elements/feedbacks-2/ Videos:https://www.youtube.com/watch?v=3_Lzk3v_hXAhttps://youtu.be/UMFPJmA7-mE Interview: https://www.yoga-aktuell.de/blog/mit-musik-ins-hier-und-jetzt-mitsch-kohn-im-interview/Albums: Inner Universe: https://mitschkohn.bandcamp.com/album/inner-universe Live in Corfu: https://mitschkohn.bandcamp.com/album/mitsch-kohn-live-in-corfu ___________ About Mitsch Kohn All truth is inside us.
With sound we can dive into inner dimensions that seemed to be covered before. Letting the mind go and diving into the flowing river of sound, new doors were opened we never expected that they are there. Sound is a key, but walking through is the challenge for everyone him/herself. My intention is -with the music coming through me -to give space to explore inner dimensions and to get to know the inner world on a deeper level. The music open the hearts for dialogue with both the inner light and the darkness... to realize, to accept and to let go. The listener can experience a true melting with the higher self and get impulses for inner healing. We heal the world with healing and empowering ourselfes -- Mitsch Kohn is composer,music producer, pianist and soundhealing myst and lives in the south of Germany.
He creates his music intuitively in the moment he is playing. His very uniquepiano-based soundhealing-journeys guide into states of deep connection and can be realized as a journey into a higher consciousness. His highest intention is to feel and transmit the essence of soul and heart-energy with music. As a composer he writes music for films, orchestra and his own unique music for piano. He won several international music-composition prizes. His biggest work was a peace-symphony for 240 players in 2009. As producer he works for his own label www.soulfruit-connection.com on audiobooks for a higher consciousness. On stage he plays his music completely intuitive, alone or with several wellknown artists like Lex van Someren, Kinan Azmeh, Estas Tonne, Netanel Goldberg and many others.
In an ongoing event "intuitive Klangzeit" the musicians explore new musical paradigms creating new age and minimal based meditative instant composing sessions, an organic, of-the-moment musical expression from silence into sound into silence. Mitsch realizes the only boundaries to music are the ones we impose on ourselves. With every note and every pause Mitsch opens his heart to the divine communication of music. visit his website: www.mitschkohn.dehttps://www.facebook.com/intuitivemusic weiterführende links: Weitere Infos zum Klang-Heil-Raum FEEDBACKS von anderen Teilnehmern VIDEOS FACEBOOK *** aktuelle CDs: Mitsch Kohn - Live in Corfu https://mitschkohn.bandcamp.com/album/mitsch-kohn-live-in-corfu Inner Universe: https://mitschkohn.bandcamp.com/album/inner-universe Spirit Berlin:https://mitschkohn.bandcamp.com/album/spirit-berlin