Ikebana les april - Ikebana lesson April
| | |
| --- | --- |
| City | Hasselt |
| Provincie | Limbourg (VLI) |
| Datum | 26/04/2020 |
| Uur | 14:00 |
| Categorie | Events |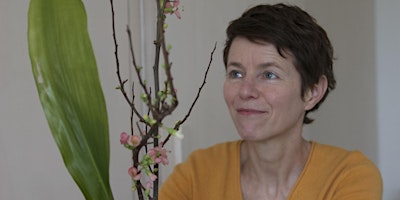 Zin om de bijzondere wereld van de Japanse bloemschikkunst te ontdekken met je eigen creativiteit? Elke maand organiseert de Japanse tuin een workshop Ikebana onder leiding van Els Claes. Wees welkom om tijdens een van deze sessies verschillende bloemen te schikken volgens de regels van de toonaangevende Ikebanaschool "Ikenobo", de oudste ikebanaschool van Japan. Daar elk seizoen, elke maand verschillend is, gaan we telkens een andere uitdaging aan om een nieuwe schikking te creëren. Meer informatie over Els Claes en ikebana kunt u vinden op haar website, of op de website van de ikebanaschool 'Ikenobo'. Praktisch: Per sessie zijn er 9 plekken beschikbaar, minimumleeftijd 9 jaar.In het ticket zijn toegang tot de tuin, bloemen en de benodigde materialen inbegrepen.
Je kunt een plastic tasje meenemen om je creatie na afloop mee naar huis te nemen. Stuur een e-mail naar
[email protected]
indien u 65+ bent, over een UiTpas Hasselt beschikt of een kind jonger dan 12 jaar wil meebrengen. In dit geval geniet u van reductietarief voor de inkomtickets van de Japanse Tuin en koopt u hier geen normaal ticket aan. Do you want to explore the special world of Japanese flower arrangement with your own creativity? Every month, the Japanese Garden hosts a workshop Ikebana, led by Els Claes. Join us for one of these lessons, to arrange various flowers according to the rules of the well-known ikebana school 'Ikenobo', the oldest ikebana school in Japan. Because every season and every month is different, we take on new challenges every time to create something new.Tickets to one of these workshops can be purchased through Online Ticketing, starting from early March.
More information about Els Claes and ikebana is available on her website, or on thewebsite of the ikebana school 'Ikenobo'. Practical info: There are 9 spots available for each session, with a minimum age of 9 years.Access to Garden, flowers and materials are included in your ticket. You can bring a plastic bag to take home your creation after the lesson. Please send an email to
[email protected]
if you are senior (65+), if you have an UiTpas Hasselt or when you bring a child younger then 12. In these cases you enjoy a reduced entrance fee for the Japanese Garden and you don't buy a normal entrance ticket.