Ireland, UN peacekeeping and EU – prepared for the challenges ahead?
| | |
| --- | --- |
| City | Dilbeek |
| Provincie | Brabant Flamand (VBR) |
| Datum | 27/03/2019 |
| Uur | 18:30 |
| Categorie | Events |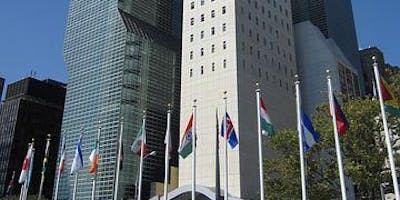 The maintenance of an effective UN, especially in the area of conflict prevention, forms a key objective of Irish foreign policy within which peacekeeping operations and military neutrality have come to play a central role. Unlike many other European states following the breakup of the former Yugoslavia and the creation of UNPROFOR, Ireland did not 'withdraw' from engagement in UN peacekeeping during the 1990's. Ireland's willingness to share the burden of EU co-operation and solidarity in the security and defence field, in particular through contributions to military operations, is seen as significantly influencing perceptions of its credibility and commitment within the EU and UN. The Irish experience with EUFOR TCHAD/RCA was also more positive than that of the UN led MINURCAT in Chad.
However, the financial burden of EU or NATO led operations compared to UN led missions is a significant factor for Ireland. Furthermore, resources committed to any operation means they are not available for other potential missions. Challenges identified for the future include the changing nature of UN peacekeeping, budget limitations and downsizing of the Defence Forces, legal obstacles to participation in non-UN approved missions, risk assessment, national caveats, and a lack of clear doctrine. All this and more will be discussed at the IIEA Brussels on March 27th, 2019. Your participation and engagement are warmly welcomed.