| | |
| --- | --- |
| City | Dilbeek |
| Provincie | Brabant Flamand (VBR) |
| Datum | 04/05/2019 |
| Uur | 14:00 |
| Categorie | Events |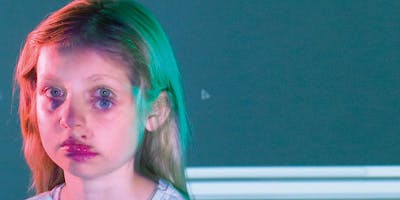 Luister. Wij vertellen is het toonmoment waarop onze talentvolle vertellers het resultaat presenteren van een reeks articulatieoefeningen, ademhalingstechnieken en prachtige verhalen. Elk kozen ze een tekst uit een vooraf geselecteerde verhalenpool. Inlevingsvermogen, het verhaal naar een publiek brengen en dat publiek geboeid houden, zijn enkele voorbeelden waar onze vertellers aan werkten. Onder leiding van gerenommeerd Vlaamse actrice Chris Lomme, acteur en spelcoach Johannes Vanbinnebeek en acteur, regisseur Jan Sas wagen de vertellers zich aan een live optreden in Muntpunt, georganiseerd door Zinnema. FRLuister. Wij vertellen est l'occasion pour nos conteurs talentueux de présenter le résultat d'une série d'exercices d'articulation, de techniques de respiration et d'histoires magnifiques.
Chacun d'entre eux a choisi un texte préalablement sélectionné parmi une flopée d'histoires. La capacité à vivre ce qu'un autre vit, présenter l'histoire à un public et captiver ce public, voilà quelques exemples sur lesquels nos conteurs ont travaillé. Dirigés par l'actrice flamande renommée Chris Lomme, par l'acteur et animateur de jeu Johannes Vanbinnebeek ainsi que par l'acteur et réalisateur Jan Sas, les conteurs se dévoilent lors d'une performance en direct au Muntpunt, organisée par Zinnema. EN Luister. Wij vertellen is the moment in which our talented storytellers present the result of a series of articulation exercises, breathing techniques and beautiful stories. Each storyteller has chosen a text from a preselected pool of stories.
Empathizing, bringing the story to an audience and captivating that audience are some examples of elements that our storytellers have worked on. Led by renowned Flemish actress Chris Lomme, actor and games coach Johannes Vanbinnebeek and actor-director Jan Sas, the storytellers venture into a live performance in Muntpunt, organized by Zinnema.
Dilbeek
Provincie Brabant Flamand