| | |
| --- | --- |
| City | Dilbeek |
| Provincie | Brabant Flamand (VBR) |
| Datum | 06/09/2019 |
| Uur | 16:30 |
| Categorie | Events |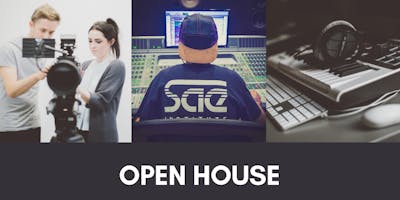 (FR) Vivez l'expérience de la vie d'un étudiant SAE et découvrez l'univers passionnant des médias créatifs . Inscrivez-vous maintenant à l'une de nos séances d'information dédiées à nos programmes en Audio et Film qui commencent en Septembre 2019. C'est l'occasion idéale de visiter le campus, poser toutes vos questions au staff SAE & rencontrer nos étudiants dans les studios en démo live. --------------------- (EN) It's time to get a complete experience of the Creative Media world. Visit our new Open House and find out all you need to know about our courses in Audio & Film Production. It's the perfect opportunity to take a tour on our campus, meet the staff and our students and feel what it would be like if you were an SAE student.  Register now for one of our information sessions.
New classes start in September 2019.