WASH in Emergencies (Brussels)
| | |
| --- | --- |
| City | Vilvoorde |
| Provincie | Brabant Flamand (VBR) |
| Uit | 23/09/2019 |
| De | 27/09/2019 |
| Uur | 09:00 |
| Categorie | Events |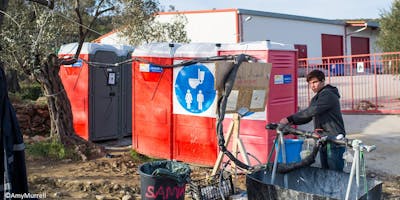 Providing access to safe water and sanitation is a fundamental human right and is essential to any humanitarian response. Water and sanitation programming, alongside hygiene promotion, is key to reducing deaths from water-related diseases in emergency contexts. This highly participatory course, with group exercises and theory based sessions, provides an overview of WASH in emergencies, identifying key issues and training participants on key technical skills. Click here for the full course agenda How much does it cost? Individual: £721 (please email
[email protected]
to access this ticket) Organisation: £1211 Plus, pay within one month of the course start date for a 10% early bird discount. Who should attend? Water, Sanitation and Hygiene Managers and Coordinators, from the field or HQ Engineers and environmental health professionals looking to move into WASH programmes.
Any questions? Check out our FAQs here and our T&Cs here. If you have any questions about this course or require further information, please contact
[email protected]
In case of any complaints, please email
[email protected]
  RedR UK is committed to making sure everyone's needs are met, including people of different genders, ages and disabilities. If you have any specific access requirements or learning needs RedR are committed to try and make reasonable adjustments to support your needs, please email
[email protected]
or phone 0207 840 6000 at any stage of the booking process to talk directly to RedR about your needs.