| | |
| --- | --- |
| By | Copenhagen |
| Province | Hovedstaden (01) |
| Dato | 07/12/2018 |
| Timer | 19:00 |
| Kategori | Events |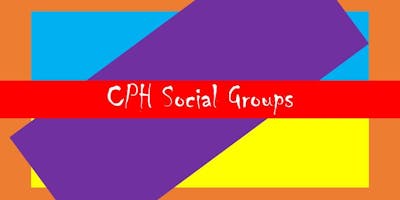 WhatsApp Group, Click here. Join CPH Groups to help others, get help from others, set up and attend social events, make new nice friends. Like to go for adventure and trips with others interested? Like to do sports with your sporty new friends? Like to know more party people and go to pubs and parties (bbq, bar, restaurants...) together? ... So just join us and have fun. :) Open for both men and women, boys and girls. All ages are welcome. All races are welcome. Groups are free. *NOTE: We don't necessarily have daily, weekly... events, we just connect with people in the group and then might arrange events together. WhatsApp Group, Click here.
---
CPH Social Groups Copenhagen Fredag 7 december 2018 - Begivenhed Copenhagen - EventsBook.net
---