How To Start A Blog And Make Money -Online Course- Copenhagen
| | |
| --- | --- |
| By | Frederiksberg |
| Province | Hovedstaden (01) |
| Dato | 16/03/2019 |
| Timer | 14:00 |
| Kategori | Events |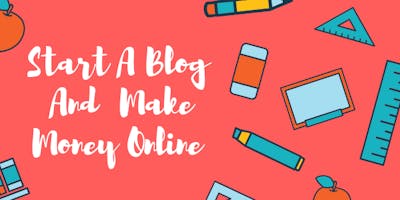 You want to be financially independent. You don't want to go to "that" office. You know you can do things in a different way, like starting a blog, making money online, be location independent... But you don't know how to do it. I was in your shoes. I started my change and I have a successful site now. Let's start your change too. In this online course I will talk about:  Starting a blog (investing in education and training) Finding your niche Defining your target market Creating your blog Producing quality content Becoming an authority What to sell/how to sell online How to grow your online business This free course is online and you work at your own pace. Course language is English. IAmInYourShoes also has a FB group that supports this class where you can continue to learn and develop your skills.  Let's rock this blog.
IAmInYourShoes.com ----------------------------- FAQs How will I access the class? Here you can access the online blogging course for free: iaminyourshoes.teachable.com How can I contact the organizer with any questions?
[email protected]
Does This Event Have A Physical Location? No. This is an online-only event with no physical location. Is This Event Listed On Any Other Website?   No. This event is listed only on Eventbrite.com. No other event sites have the right to list this event.