| | |
| --- | --- |
| By | Helsingør |
| Province | Hovedstaden (01) |
| Dato | 06/09/2019 |
| Timer | 19:00 |
| Kategori | Events |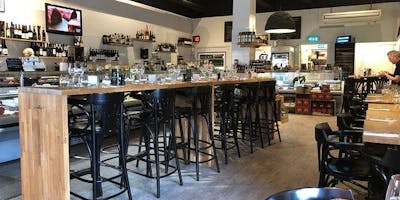 We've booked tables at the beautiful Ålgrändens Öst & Deli, who will serve us their chef's selection of speciality cheeses, hams and tapas. We're looking forward to a fun get-together over some great food, in lovely surroundings. There will be a set price of 199 SEK per person for the meal, with drinks purchased separately. As this is a small individual restaurant, we need to confirm numbers the week before and kindly ask for a 50 SEK deposit with your booking to secure your place. This will be deducted from your bill on the night. Please pay this amount to Helsingborg International Connections, Bank Giro number: 5249-8425 by Thursday 29th August. Thank you. During our events we sometimes take photographs and short videos to share on the HIC website and social media.
If you prefer not to be in any photos or videos, please let us know at the beginning of the event. Thank you.   By registering to our events you give your permission to Helsingborg International Connections (HIC), according to the General Data Protection Regulation (GDPR), to register your name and email address to be used for the sole purpose of distributing newsletters and invitations to events. GDPR and email policy 
Helsingør
Province Hovedstaden