Welcome to the World Wide Web—Language
| | |
| --- | --- |
| By | Copenhagen |
| Province | Hovedstaden (01) |
| Dato | 17/04/2019 |
| Timer | 17:00 |
| Kategori | Events |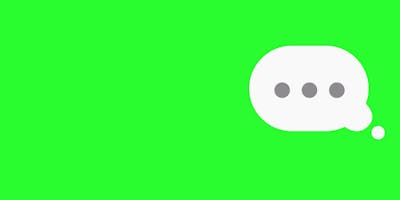 In this session we explore how the next generation of internet people are pioneering the new languages of the internet. We explore how being introduced to the internet on a scarce data-plan with little knowledge of English in 2019 naturally gets you creative with emoji and voice messaging. And we explore how our conversations and who gets heard changes as the language of the Internet is moving beyond English. Context QWERTYIOP is believed to be the content of the first email ever sent in the world. It was sent by Ray Tomlinson to himself in 1971. For the next decades text was the primary communication form between people on the Internet. Whether in private emails or in online fora. Today the Internet is much faster than when the groundbreaking 56K modem came out in 1996.
Every single day we watch, create and share videos and visuals that would have taken hours if not days to upload and download in the 90s. And we do this with the keyboard-free super computer in our pockets. It doesn't take many hours on YouTube, Tiktok, WeChat, BiliBili or Reddit to see that the language of the internet is transforming. English might still be the dominant language, but memes, emoji, voice recordings and video-stories are fast on the rise. Do you speak Internet? Guiding questions for the session: 
– What is the language of the internet?
– How do we get heard on the internet?
– Who talks on the internet?
– Where do we learn to speak internet? Welcome to the World Wide Web 
In this series of conversations, we explore how digital technologies empower people across the world, looking at everything from out-of-the-box ideas, cultural norms, to certain phenomena that define digital life.In doing so, we strive to better understand how the Internet of the future will enable more people to live better lives and use these different environments as a mirror to reflect upon our own digital behaviours.We'll look into key technologies (mobile, voice, AI), human needs (physiological, safety, belonging) and cultural norms (traditions, religions, societal structures) that shape the online experience for the next generation on the world wide web.
We'll do this across 3 sessions that focus on 3 different but fundamental cultural techniques:Navigation
Currency
Language This session is hosted together with co-matter:
co-matter connects, educates and invests in community leaders around the globe. Their mission is to help people participate, share and create value together.