| | |
| --- | --- |
| City | Kampen |
| Provincie | Overijssel (OV) |
| Uit | 30/08/2019 |
| De | 01/09/2019 |
| Uur | 16:00 |
| Categorie | Events |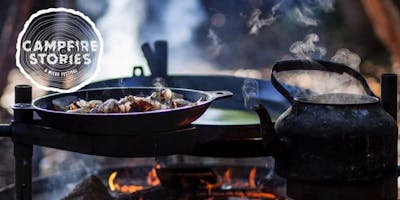 Campfire Stories is a micro festival, meaning, we only have 100 tickets available. Well actually it is not even a festival. It is also not a conference or seminar, it is something different, something new. We invite pioneers, adventurers, outdoor lovers and creatives to share their stories and skills with you. Even though it is up to you how you spend the weekend, we can guarantee you will sit around the campfire, gaze at the stars, learn a new skill, taste amazing food and drinks, listen to inspiring speakers and hang out with some pretty cool people. Campfire Stories takes place at Roggebotstaete, a playgarden for new experiments to re-connect people to nature, including a Food Forest, Tiny House, A beautiful old Greenhouse, 2 Lakes, a Beehive, roaming Pigs and much more.
A ticket includes all your meals, a camping spot for your tent or camper and offcourse all the amazing talks and workshops.