Deep Democracy: De wijsheid van de minderheid
| | |
| --- | --- |
| City | Veldhoven |
| Provincie | Noord-Brabant (NB) |
| Datum | 27/11/2019 |
| Uur | 19:00 |
| Categorie | Events |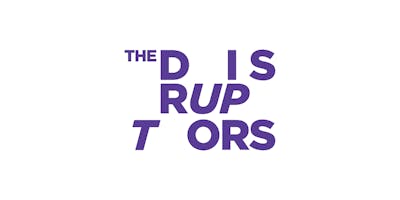 *** English below *** Deep Democracy: De wijsheid van de minderheid Deze workshop wordt alleen aangeboden in het Nederlands. De uitleg wordt alleen gegeven in het Nederlands. Hierdoor adviseren wij om alleen deel te nemen wanneer je deze taal kunt begrijpen. Deep Democracy is een theorie en een praktische methode om tot effectievere besluitvorming te komen waarbij echt draagvlak ontstaat. In twee sessies neem ik je kort meer in de theorie achter Deep Democracy maar gaan we vooral oefenen met de methode zodat we al doende deze krachtige besluitvormingsmethode leren toepassen op de praktijk. We zullen dan ook praktijkvoorbeelden uit de groep gebruiken om het extra tastbaar te maken. Dus wil je de daadkracht binnen je team/organisatie versterken, meld je dan ook voor deze workshop en leer werken met Deep Democracy.
Je bent meer dan welkom. Lees hier meer over Deep Democracy: https://www.deepdemocracy.nl/ Deze workshop bestaat uit twee sessies. Dit zijn de data en tijden: Woensdag 30 oktober 19:00u-22:00u en zaterdag 2 november 12:00u - 15:00u Woensdag 27 november 19:00u-22:00u en zaterdag 30 november 12:00u - 15:00u De workshop gaat door bij tenminste 6 inschrijvingen Als we 48 uur voor aanvang van de workshop minder dan 6 inschrijvingen hebben, hebben wij het recht om de workshop te annuleren en jou te vragen een nieuwe tijd te kiezen. ***Categorie*** Business and personal development ***Tags*** #DeepDemocracy #lerenisleuk ***Prijs*** €150 *** English *** Deep Democracy: the wisdom of the minority This workshop is exclusively offered in Dutch. Explanations will be given in Dutch only, therefore we advise against participation if you lack a good understanding of the language.
Deep Democracy is a theory and a practical method to arrive at more effective decision-making where a real support system develops. In two sessions I will briefly introduce you to the theory behind Deep Democracy, but we will mainly practice the method in which we learn to apply this powerful decision-making method in practice. We will therefore use real life examples from the group to make it more tangible. So if you want to strengthen your decisiveness within your team/organization, sign up for this workshop and learn to work with Deep Democracy. You're more than welcome. Read more about Deep Democracy here: https://www.deepdemocracy.nl/ This workshop consists of two sessions. The dates and times are as follows: Wednesday 30 October 19:00h-22:00h and Saturday 2 November 12:00h – 15:00h Wednesday 30 November 19:00h-22:00h and Saturday 30 November 12:00h – 15:00h The workshop takes place with at least 6 registrations If we have fewer than 6 registrations 48 hours before the start of the workshop, we have the right to cancel the workshop and ask you to choose a new time.
***Category*** Business and personal development ***Tags*** #DeepDemocracy #wisdom ***Price*** €150