Earn money from home through learning Forex Trading (HAARLEM)
| | |
| --- | --- |
| City | Haarlem |
| Provincie | Noord-Holland (NH) |
| Uit | 20/11/2019 |
| De | 21/11/2019 |
| Uur | 21:00 |
| Categorie | Events |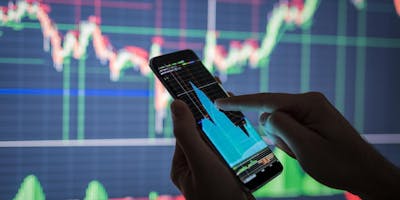 Background Coming from a serial entrepreneurial (since age 14) and corporate background, getting involved in new projects and helping other people succeed has always given me new energy and inspiration. With the current project, we are aiming to serve and impact as many lives as possible worldwide. Why would you want to consider a new or extra stream of income? Let us show you that there is another way to life than a traditional 9 to 5 job only. We are a firm believer of the importance of having multiple streams of income. With amongst others: technology - slowly but surely - taking over human work in various industries; and the changing circumstances of our society, politics and economies, it might be good to think about other or extra ways of earning money in order to protect your current financial situation and achieve financial freedom in the future.
In our view, relying on only a job and not multiplying your money can be quite risky under current circumstances. Also, we decided that we wanted to be able to make our own decisions and dictate the ceiling of our earnings as opposed to a boss or manager telling us what we are worth. In most jobs out there, we are paid on our time, not on the value of our time. We often feel overworked and underpaid. According to the 2017 Gallop Poll, 85% of people don't feel happy or fulfilled at their jobs, they dread waking up every day. When we are not happy or fulfilled, it negatively affects our confidence, self worth, happiness, health or finances. How do I make money from home? So what if there was another way? Let us introduce you to an amazing opportunity to work from home (computer or smartphone).
This has already been life-changing for over 100.000+ people worldwide.  As we all have access to internet, we all have access to the largest global financial market: the market of foreign exchange of currencies (in short: Forex) with a daily circulation of USD 6.6 trillion per day, open 24 hours 5 days a week. Unfortunately, most of us do not know how to trade in the Forex market. We are part of an online platform with over 100+ experienced (+/- 20-30 years) traders that teaches people step by step the exact strategies on how to trade in the Forex market and the market of cryptocurrencies (growing towards a daily circulation of USD 1 trillion, open 24 hours 7 days a week).  If you want to be successful, surround yourself with the most successful people in the particular field that you are looking to succeed in.
With the many products and services of this educational platform that simplify trading, you will be learning from multimillionaires, through live and recorded sessions, on your own time. The live mentorship is designed to fit around your busy life and schedule. No experience in trading, mathematics or economics is required.  We have all the education, software, tools and support available necessary for you to succeed (including trading signals of highly experienced traders that you could copy/paste, which will enable you to earn money whilst learning). We all started off as a complete beginner and we are now able to make an additional income from home and decide ourselves what we earn on a daily, weekly, and monthly basis. Additionally, the business provides you the option to earn a second stream of income to build your own business from home in a USD 800+ billion industry of network marketing.
If you are skilled in selling and negotiating and want to grow your money, look no further. Who are we? We are a large community of like-minded and ambitious individuals from different backgrounds, countries and languages (including Dutch speaking). Our weekly (online) meet-ups give you the opportunity to connect, collaborate, ask, learn and grow with people from all walks of life. You will have the opportunity to meet new people at events, giving everyone ample time to meet one another, exchange topics and support everyone together in business.  We organise daily online trainings on trading and mindset / personal development. We believe real change begins with positive self-talk and thinking. Also, we have a separate community where we focus on women empowerment.  Busy with work or living abroad? No problem as you can call into our online trainings.  Who are you? What are the challenges you are facing today?  Are you not fulfilled with your 9-5 job or your current business? Are you looking to earn an extra source of income without investing thousands and thousands on learning how to trade forex and cryptocurrencies?  Are you looking to learn a valuable life-changing skill that no one can ever take away from you and that will give you financial freedom in time and location to work from wherever you want, how many hours you want to work per day and how much you want to earn per day (as opposed to trading 8 of your valuable hours per day to follow instructions of your boss rather than doing what actually inspires you)?  Are you interested in trading but you don't know where to find a reliable platform to get started in making money whilst still keeping control over your own money (rather than transferring your money to someone else to trade with it on behalf of you, i.e.
the financial institutions)? Are you already a trader but you are now looking to join a community or you are looking for the best software / trading signals to enhance the profitability of your trades? Are you looking to set up your own business but you don't have the finances needed to fund your business? Whatever it is, if you feel like you were meant for something more than your current situation or results and you are ready to invest in yourself (1 hour a day), join our community and let's win financially together. How can I receive further information? Please register to attend this free (online) session for more information about what it takes to get started and include your phone number. One of our team members will be in touch to schedule a 1:1 (online) meeting or group meeting. Looking forward to meeting you. Best regards,