| | |
| --- | --- |
| City | Utrecht |
| Provincie | Utrecht (UT) |
| Datum | 03/10/2019 |
| Uur | 21:00 |
| Categorie | Events |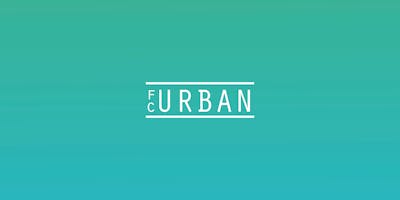 Beschrijving (English Below) Bij FC Urban doen we niet aan vaste speeltijden of teamverplichtingen. Gewoon lekker een potje voetballen op een fijne spot. Jij hoeft alleen maar op te komen dagen en wij regelen de rest: Scheidsrechter, bal, hesjes, twee goals en een team. Zo makkelijk kan het zijn. Wij regelen altijd een team voor je, maar als je vrienden mee wilt nemen is dat ook geen probleem. Voel je dus vrij om ze uit te nodigen. Je vrienden kunnen zich aanmelden op www.fcurban.nl/nijmegen Of vraag of ze gewoon een keertje meedoen. Stuur ons dan wel een berichtje van tevoren, dan houden wij er rekening mee. FC Urban Spot Verzamelen bij de FC Urban vlaggen. Urban Master | Kees Lohman | 06 15 50 15 83 Zie je op de spot. DescriptionAt FC Urban we don't do team obligations or playing schedules.
  Just a game of football whenever and wherever it suits you.  Just show up and we'll take care of the rest: a referee, a ball, bibs, two goals, a team and an opponent. It won't get any easier than this. We arrange your team, but you can always ask your friends. They can also sign up for the game for free via www.fcurban.nl/nijmegen.  FC Urban Spot We gather at the FC Urban flags. Urban Master | Kees Lohman | 06 15 50 15 83