Make a living out of playing games!
| | |
| --- | --- |
| City | Amsterdam |
| Provincie | Noord-Holland (NH) |
| Datum | 17/10/2019 |
| Uur | 16:30 |
| Categorie | Events |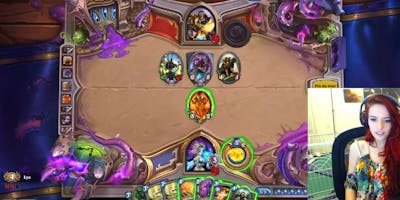 Hoe kan het dat de Top 100 e-sports atleten (professionele gamers) meer verdienen dan eredivisie voetballers? Waarom is Ruud Gullit een e-sports team gaan coachen?Met een omzet van meer dan 140 miljard dollar is de games industrie al jaren groter dan de film- en muziek industrie, dus daar moeten kansen liggen voor het bedrijfsleven. Op donderdag 25 april zal Koen Schobbers, e-sports atleet, uit de doeken doen hoe de wereld van e-sports eruit ziet. Wat moet het bedrijfsleven hiermee? Hoeveel media exposure kun je behalen via Twitch (hét game video kanaal waar sommige atleten meer dan 70 miljoen fans hebben). Wat maakt gaming een interessant media om in - of omheen te adverteren?Naast Koen komt Corné Dubelaar van Team Gullit (inderdaad het team onder leiding van Ruud Gullit) uitleggen hoe zij e-sports bedrijven en wat erbij komt kijken om een topatleet te blijven.
Mis de boot niet en kom luisteren naar experts die in begrijpelijke taal inzichtelijk maken hoe groot de potentie is van de games industrie.ENGLISH VERSIONHow is it that the Top 100 e-sports athletes (professional gamers) earn more than premier league footballers? Why did Ruud Gullit coach an e-sports team?With a turnover of more than 140 billion dollars, the games industry has been bigger than the film and music industry for years, so there must be opportunities to do business. On Thursday 25 April, Koen Schobbers, an e-sports athlete, will present the world of e-sports. What should the business community do with this? How much media exposure can you gain through Twitch (the game video channel where some athletes have more than 70 million fans). What makes gaming an interesting media to advertise in or around? In addition to Koen, Corné Dubelaar of Team Gullit (indeed the team led by Ruud Gullit) will explain how they practice e-sports and what it takes to remain a top athlete.
Come and listen to experts who provide insight into the potential of the games industry in understandable language.