MASTERCLASS: Achieve Career Satisfaction
| | |
| --- | --- |
| City | Amsterdam |
| Provincie | Noord-Holland (NH) |
| Datum | 25/03/2019 |
| Uur | 18:30 |
| Categorie | Events |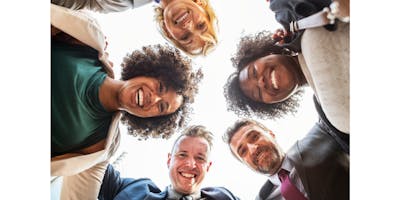 ACHIEVE CAREER SATISFACTION Establish a career path, Not just a job. Did you choose your career or stumble upon it due to circumstances?  Do you find yourself at work wondering if the job is right for you? You are not alone. I work with many clients with the same questions and I help them figure out what they truly want.  Defining a true career path that aligns with who you are as an individual involves a process of self-discovery and self-awareness. Join me for a Live Masterclass on How to Achieve Career Satisfaction. As career and job satisfaction depend on your values, you will learn to recognise and acknowledge your values and live true to what is important to you.  In addition, you will learn to identify your strengths and passions to enable you to architect your own career path.
As a result, your self-awareness and self-confidence will increase. You will gain the clarity you need to put yourself on a path to achieve success and job satisfaction. I am Milagros, certified Corporate & Executive coach highly-dedicated to my clients' success with a proven background in career & personal leadership coaching. https://themilagrosgroup.com *Coffee and tea will be served. At the end of the MasterClass there is an option to have drinks and snacks in the rooftop bar. This is not included in the price. Learn from others about me: "I came to Milagros in a moment where I felt I didn't know which direction my professional and personal life was going but knew I needed to do something to change that. When I started the coaching sessions it was like looking into a mirror and things seemed so much clearer.
Milagros gave me a safe place to talk about my fears, values and ambitions, and in a very short time helped me find the direction of growth and happiness. I was impressed with the facility Milagros has to make you evaluate your thoughts and feelings and find solutions. It was a truly eye-opening experience and I recommend the sessions with Milagros to anyone who feels they've lost their focus and sense of direction." T. Gonçalves "Milagros encouraged me to reflect on myself, my priorities. Practicing her SVP method, enabled me to clarify my fundamental values and realise my desires. Together we defined a suitable job and ways to maximise my potential. The 2-hour intensive self-discovery workshop was inspiring. I felt positively energised and confident to move forward because I know now "where I am" and "what I want".
This will help me make wise decisions in every path of life. " V. Nguyen "I would like to recommend Milagros and her professional expertise. She was a great support on empowering myself and develop my inner potential. She is great in helping you to identify strength and weaknesses,gain self-awareness, therefore i know myself better and I am able to make better choices. She gave me full valuable support during the job seeking; my resume and cover letter are more functional and compelling. She encouraged me to always look at the bright side and see the problems from different point of views. Supportive, attentive and Inspiring i totally recommend Milagros to everyone who wants to develop and live up to their full potential." E. Dioguardi