Mothers with a Mind -Mothers work Children play, everybody happy!
| | |
| --- | --- |
| City | Haarlem |
| Provincie | Noord-Holland (NH) |
| Datum | 18/10/2019 |
| Uur | 09:00 |
| Categorie | Events |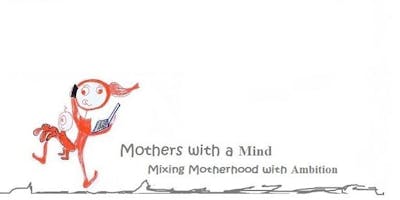 Work & Meet with mothers who have career / creative ambitions AND want their babies / children close by ( 3 Months - 4 years old ). While you work, in the room next door, there is a child minder keeping and eye on /interacting/playing/stimulating/cooking/baking with the children. In warmer temperatures they are playing outside / in the garden or forest.Bring your laptops, work, writing material, drawing material, or whatever you are working on. You can work, connect with other women, and your child can play, have fun, and develop socially with the other children.Please bring a fruit/food for you and your child / nappies / bottles / milk / or any other special needs things. Thanks.Maximum 5 children per session (age dependent)Every Wednesday and Friday - a minimum of two hours bookedBetween 9:00am - 12:00pm (and on request longer hours can be arranged)Cost work space : €7/hourCost child care: €7/hourWith a minimum of two hours booked, limited to five children per session.If you have another child, then it will cost an extra €5/hour.Tea's, coffees, WiFi, kitchen facilities, shower facilities are included ( should you wish to go for a run) .
Access to printer. Free parking available.