| | |
| --- | --- |
| City | Haarlem |
| Provincie | Noord-Holland (NH) |
| Datum | 10/10/2019 |
| Uur | 08:30 |
| Categorie | Events |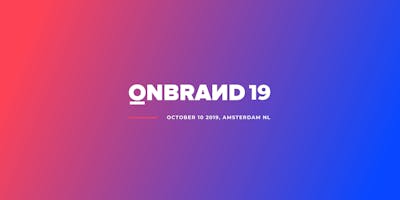 OnBrand is Europe's leading branding conference for professionals exploring "what's next?" in branding, marketing and technology. By bringing together brand leaders from some of the world's most iconic companies, OnBrand is the ultimate authority for marketers looking to unravel the complex web between brand storytelling and technology in these rapidly changing times. Last year's event saw 1800+ professionals descending on Amsterdam to uncover the trends of tomorrow—watch the official aftermovie for a sneak peek into the OnBrand experience. Returning for its 5th edition in October, OnBrand '19 is set to be bigger than ever, so come join the OnBrand community and help drive conversations on the future of branding via insightful keynotes, fiery panel discussions, and global networking opportunities.
Check out our official website for more info. Previous speakers Some of the great names featured at previous OnBrand editions: * NASA                                                                                 * GOOGLE                                                                    * TOMS                                                                         * BEN & JERRY'S                                                                                                                                * AMAZON                                                                    * NATIONAL GEOGRAPHIC                                         * OATH* SYLVAIN LABS * HEMA* ACE & TATE* IMA* DRIFT  * REFINERY 29* HYPER ISLAND* 180 KINGSDAY    * WIEDEN + KENNEDY