Secret Sunset - Lead the Way
| | |
| --- | --- |
| City | Amersfoort |
| Provincie | Utrecht (UT) |
| Datum | 18/07/2019 |
| Uur | 20:30 |
| Categorie | Events |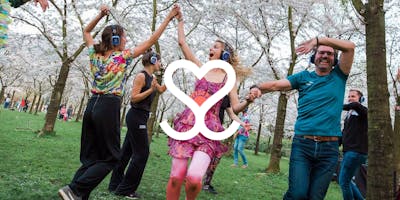 Dear Freedom Fighters ☀ 'I am, because you are.' Let's celebrate Ubuntu. Mandela Day calls on us all, every day, to make the world a better place. Each year on 18 July we look back on what has been done, and forward to what will be done. This year we will be celebrating 101 years since Nelson Mandela's birth with all Secret Sunrisers around the world on the 18th of July. We will be dancing in London, Cape Town, Durban, Johannesburg, Mauritius, Ibiza, Lowveld, Port Elizabeth, Bali and of course Amsterdam :). "What counts in life is not the mere fact that we have lived. It is what difference we have made to the lives of others that will determine the significance of the life we lead." – Nelson Mandela Take action. Inspire change. Make every day and dance count.
Secret Sunrise is a guided dance workout with wireless headphones which celebrates the sun. Get ready for some epic moving and grooving, connecting with nature, oneself and others around us. Let's go together on this journey and share the joy ♥ ▬▬▬▬▬▬▬▬▬▬▬▬▬ Details ▬▬▬▬▬▬▬▬▬▬▬▬▬ ☀ Time: 20.30pm (please collect headphones 15 min. before start) ☀ Location: TBA ☀ For whom: All ages - #sharethejoy ☀ What to bring: Funky Freedom outfits ☀ Entrance fee: €7.5,- (kids) | € 8,- (early) | € 10,- (general) ▬▬▬▬▬▬▬▬▬▬▬▬▬ Note ▬▬▬▬▬▬▬▬▬▬▬▬▬ We'll be dancing for an hour, so don't forget to bring some water. Contact us at
[email protected]
if you have any questions or troubles buying your ticket online.
Come get groovy with us and #ShareTheJoy ♥ T's & C's apply Disclaimer: Secret Sunrise will not be held liable for any loss, theft or damage to personal property or self. Please be advised that photographs will be taken at the event for use on the Secret Sunrise website & marketing materials. By entering this event, you consent to the Secret Sunrise photographing and using your image and likeness. Tickets are non-refundable.