| | |
| --- | --- |
| City | Eindhoven |
| Provincie | Noord-Brabant (NB) |
| Datum | 23/10/2019 |
| Uur | 19:00 |
| Categorie | Events |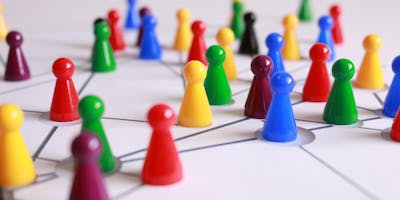 Did you know that your network is the most important factor for finding a new job? 23% of people find their new job via their network and most of the times (84%), these are contacts that they don't even see regularly.  In this workshop, we will share our networks amongst each other in a creative and fun way. At the end of the event, everyone will walk away with some new people to talk to and some interesting new career opportunities to explore. The workshop will only take place when there are at least 4 participantsIf there are less than 4 participants, Microlab reserves the right to cancel the workshop 48 hours in advance. Participants have 7 days to reschedule the workshop.
---
Share your network Eindhoven Woensdag 23 Oktober 2019 - Evenement Eindhoven - EventsBook.net
---
Eindhoven
Provincie Noord-Brabant