The Jungle Body Amsterdam
| | |
| --- | --- |
| City | Weesp |
| Provincie | Noord-Holland (NH) |
| Datum | 11/12/2019 |
| Uur | 19:30 |
| Categorie | Events |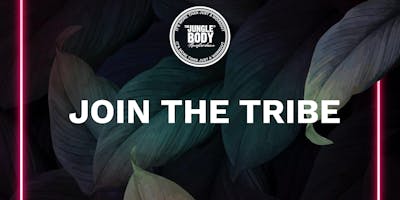 The Jungle Body Please note that from now on you must select the date of participating when buying your ticket. You are automatically signed up for a class by purchasing your ticket. Keep in mind that the date you select on Eventbrite is the date of the class you are joining.  From now on it is only possible to purchase a single ticket. If you have purchased a combination ticket, keep in mind that all the combination tickets will expire on the 31st of December this year. If you have a combination ticket that's valid untill January, please get in contact with Justine. The Jungle Body The Jungle Body® Amsterdam invites you to live in the moment and enjoy this exclusive hybrid workout every Monday 20:30-21:30 and Wednesday 19.30-20.30. The Jungle Body® method is a functional beat- driven training, fusing Dance, Cardio, Boxing and Sculpting.
The result is a powerful fat burning experience that shapes the physique, floods the body with endorphins and creates the ultimate Jungle Body. Classes are high energy, set in a studio with disco lights and all your favourite tunes. Open to ages 18+, all abilities and fitness levels. ABOUT THE WORKOUT: Justine's classes involve two programmes fromThe Jungle Body®- TYGA® and JAGUA® TYGA® is the ultimate dance workout fusing Dancehall, Hip Hop, Ragga and Afro dance that combines easy to do moves with fitness concepts to imporve your endurance and sculpt your body. TYGA® uses the best of R&B, Hip Hop, Dancehall, Afro and Ragga music. JAGUA® is a body sculpting class choreographed to Hip Hop, Pop, Afro and Old School music. It is a body conditioning class that may help build flexibility, muscle strength, muscle tone and endurance in the legs, abdominals, arms, hips and back.
It is about creating a lean, strong and toned body in a musical environment that improves your physical and emotional well being. JAGUA® takes inspiration from Ballet, Dance, Yoga, Pilates, Hip Hop and Stretch classes. Expect to squat and lift your entire body to your favourite songs. ITS MORE THAN JUST A WORKOUT.