The Landelijke Econometristendag 2020
| | |
| --- | --- |
| City | Vianen |
| Provincie | Utrecht (UT) |
| Datum | 06/02/2020 |
| Uur | 09:00 |
| Categorie | Events |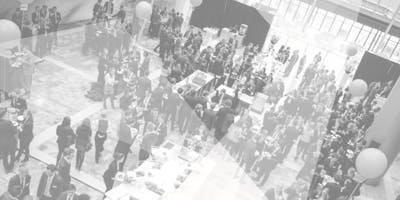 Welcome to the event page of the National Econometricians Day 2020 (in Dutch: Landelijke Econometristendag, abbreviated as LED). The LED is the largest annual recruitment event for students in the fields of econometrics, operations research and actuarial sciences in the Netherlands. This year's edition will take place on February 6th 2020 at the NBC Congrescentrum in Nieuwegein.The LED will give you the opportunity to get in touch with potential employers by means of company cases, a company fair, networking lunch and drinks, and a recruitment dinner. 80 companies active in various fields of econometrics, operations research, finance, and actuarial sciences will be present, giving you the opportunity to explore an extremely wide range of companies. FAQs What is the difference between the company fair and a company case? The company fair provides an alternative for attending a company case.
The company fair takes place parallel to the morning and afternoon case rounds and is preceded or followed by a skill-based masterclass. Both at the morning and the afternoon company fair, you will have the opportunity to meet over 20 different companies from many different fields all at once. The companies present at the fair will vary for the morning and afternoon, while the LED Talks will feature the same speakers. You can find an overview of all companies and the parts at which they participate in the profiler and on the website www.leditbeyourday.nl. Can I attend both the morning and afternoon LED Talks and company fair? It is not possible to attend both the morning and afternoon LED Talks and company fair. However, it is still possible to attend both a morning and afternoon company case.
To summarize, your options are to attend: the morning company fair & LED Talks and a afternoon company case; a morning company case and the afternoon company fair and LED Talks; a morning company case and an afternoon company case. How can I contact the organizer with any questions? Please visit our website www.leditbeyourday.nl for more information. You can send an e-mail to
[email protected]
for any remaining questions.  Can I update my registration information? Yes. You can check and edit your preferences until December 11th, 2019. To do so, you need an Eventbrite account, which can be found at the bottom of your order confirmation email. In your account, go to your profile in the top right corner and select "Tickets". When you select your ticket, you can press "Edit" to change your preferences.I forgot to add a stayover to my registration.
Can I still do this? It is not possible to add a stayover to your ticket yourself after finishing your order. If you want to add a stayover after registering, please send an email to
[email protected]