Training #1: Proscenium–Performing Institutions
| | |
| --- | --- |
| City | Utrecht |
| Provincie | Utrecht (UT) |
| Uit | 18/09/2019 |
| De | 22/09/2019 |
| Uur | 21:00 |
| Categorie | Events |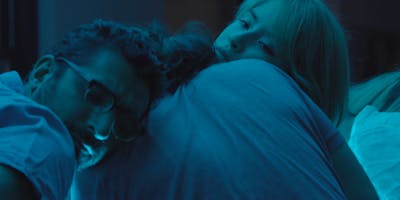 [view English below] De eerste training als onderdeel van het tentoonstellingsproject Trainings for the Not-Yet bij BAK, basis voor actuele kunst is met kunstenaar en pedagoog Adelita Husni-Bey. Proscenium–Performing Institutions onderzoekt de machtsstructuren binnen instituties – zoals musea en gevangenissen, maar bijvoorbeeld ook heterosexuale relaties. Husni-Bey benadrukt de manier waarop 'performance' binnen deze instituties een rol speelt, als een middel om de controle te behouden en alledaagse activiteiten te stroomlijnen.  Deelnemers aan de training kiezen concrete instituties als "case studies". Ze onderzoeken het instituut van buitenaf, maar ook van binnenuit, door het instituut te "belichamen" in drie cruciale fases: de geboorte en "naamgeving" van het instituut; de bloeitijd van het instituut, en, tot slot, het verval of de dood van het instituut.
De training gaat op zoek naar een antwoord op vragen als; Hoe geeft performativiteit (een) vorm aan instituties? En: welke mogelijkheden zijn er om van het (institutionele) script af te wijken? Wanneer:Donderdag 19 t/m zondag 22 september van 14:00-18:00 uur bij BAK, doordeweeks inclusief diner om 18:00 uur en in het weekend inclusief lunch om 13:00 uur, gemaakt in BAK's Basic Activist Kitchen. Op woensdagavond 18 september om 21:00 is er een informele kennismaking (optioneel) in een lokaal café (locatie volgt). Deelname:Dit is een vierdaagse training, met een informele introductiesessie de avond van tevoren (optioneel). Zorg ervoor dat je het grootste deel van de training kunt volgen.Voertaal: EngelsTickets: €40 / €30 studentenkorting (inclusief dagelijkse maaltijd).
Gratis plekken: Voor elke training stelt BAK enkele gratis plekken beschikbaar voor personen die anders niet zouden kunnen meedoen. Stuur hiervoor een korte e-mail met motivatie (max. 120 woorden) naar
[email protected]
, minimaal vier dagen voor de training.Donaties: Om onze activiteiten voor iedereen toegankelijk te houden, werkt BAK met een solidariteitsprincipe. Vanuit dit principe bieden we gratis tickets en beurzen aan voor mensen die zich de ticketprijs niet kunnen veroorloven. Bijdragen worden erg op prijs gesteld.Meer informatie over dit event: via BAK websiteOm je in te lezen voor de training, kun je vast een blik werpen op deze teksten: https://bit.ly/2Nmb4rp ______________________________ [EN] The first training week as part of the exhibition project Trainings for the Not-Yet at BAK, basis voor actuele kunst will be with artist and pedagogue Adelita Husni-Bey.
Proscenium–Performing Institutions takes institutions – such as museums and prisons, but also heterosexual relations – as proxies for centers of power. Husni-Bey stresses the importance of performativity within the institution, as a way of streamlining its day-to-day operations and of maintaining control.  In this training, participants choose concrete institutions as case studies. They both examine the workings of this institution from the outside, as well as "perform" the institution from the inside. "Embodying" the chosen institution, participants perform the three crucial stages of the institutional life cycle: the birth and "naming" of the institution; followed by "peak institution time,"; and, lastly, the final phase of decline or death of the institution.
The training addresses questions such as: How does performativity give institutions their form? How do theories of complicity, accompaniment, and mis-recital offer ways to go off script? When:Thursday 19–Sunday 22 September from 14:00-18:00 hrs at BAK, including dinner on weekdays at 18:00 uur and lunch on weekend at 13:00 hrs, at the Basic Activist Kitchen. On Wednesday evening 18 September, 21:00 hrs we start with an informal introductory session (optional) at a local cafe (location TBA). Participation:This is a four-day training, with an informal intruction the evening prior (optional). Please make sure you can attend the majority of training days.Language: English Tickets:€40 / €30 student discount (including daily meal) Free places: For each training, BAK provides a few places for those who would otherwise not be able to attend.
To apply, please send a short explanation (max. 120 words) to
[email protected]
, at least four days prior to the training. Donations: In order to keep our events accessible to all, BAK maintains a principle of solidarity. From this principle we provide free tickets (as mentioned above) and scholarships for those who could not otherwise afford to attend events, courses and other public events at BAK. Please consider adding a donation to your ticket, to help us make this possible. More information: via BAK websiteSome preparatory readings for this course can be accessed here: https://bit.ly/2Nmb4rp ______________________________ Trainings for the Not-Yet, a project by BAK and artist Jeanne Van Heeswijk, is an exhibition as a series of "community learnings", performative workshops, artworks and conversations, for a future of "being together otherwise". With contributions by over 50 (inter)national and local guests, initiatives and communities. Join us for the opening weekend from 14-15 September. ______________________________ Image: Adelita Husni-Bey, CHIRON, 2018, commissioned by the New Museum, New York, (video still), 4K, 18:13 min.