| | |
| --- | --- |
| By | Trondheim |
| Provinsen | Sør-Trøndelag (16) |
| Dato | 26/03/2019 |
| Timer | 08:00 |
| Kategori | Events |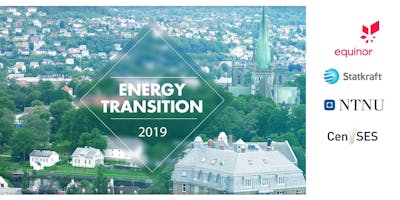 What role will the energy system play in the transition of the rest of society? How can the different energy technologies work together in a new low carbon energy system? What are the missing pieces of the puzzle – in technology, regulations and business models?  And how can we as citizens take part in the transformation of society? The main focus of the conference is the role of the energy system in transition towards a sustainable society while continuing to be a driver for economic growth. European and international cooperation will be central to the conference. The conference is a blend of keynotes, panel debates and plenary discussions, and participants will be international experts from academia, industry, government and NGOs. The conference is organized by NTNU, Equinor, Statkraft, CenSES and in cooperation with Technoport.
The conference  starts at 09:00 am. Registration for the conference starts at 08:30 am. The conference page: www.ntnu.edu/energytransition-conference Learn more about Energy Transition: www.ntnu.edu/energytransitionContact us at:
[email protected]