| | |
| --- | --- |
| By | Oslo |
| Provinsen | Oslo (03) |
| Dato | 19/11/2019 |
| Timer | 09:00 |
| Kategori | Events |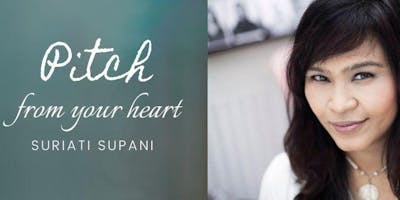 Statistics reveal that the no. 1 greatest fear that people have is PUBLIC SPEAKING. Believe it or not, DEATH comes second.   When it comes to presenting yourself to a crowd, do you often cringe and wish you could just disappear?  Do you often try to escape having to pitch your business?  When it comes to pitching your business, do you tend to delegate to others as you dislike being in the limelight? Do you have anxiety when it comes to public speaking? When it comes to pitching your business, do you feel lost and unsure on how to do it?  When pitching your business, do you feel that you are not connecting with your audience? If any of the above describes you, let's SLAY your concerns around public speaking and pitching, once and for all. Enough of you trying to blend into the wall.
Let's talk about what's holding you back, shall we?  The workshop will be organised in an interactive style. This means the focus is on YOU and your challenges. Come with burning questions and the trainer will address them all at the session.  At the end of the workshop, you will learn:  How to control that negative inner voice that prevents you from stepping up front How to overcome your nerves when presenting in front of a crowd What is the best way to introduce yourself such that others remember you What is the proven structure for pitching  How to pitch your business from the heart, in a way that is comfortable for you, without feeling stiff and gimmicky How to be more confident in an instant   How to engage yourself in any conversation and not blend into the wall    The world is waiting to hear about your unique self and how you can impact others with your gifts.
Let's not keep them waiting. It's time you come out and shine.