Time has fallen asleep in the afternoon sunshine: J. G. Ballard: Crash
| | |
| --- | --- |
| By | Oslo |
| Provinsen | Oslo (03) |
| Dato | 02/06/2019 |
| Timer | 12:30 |
| Kategori | Events |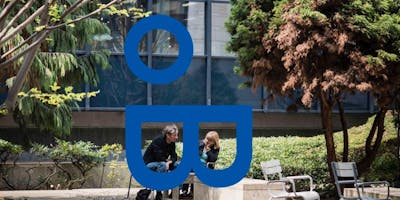 Mette Edvardsen and osloBIENNALEN FIRST EDITION 2019-2024 present: Time has fallen asleep in the afternoon sunshine: a library of living books Live readings of Crash - J. G. Ballard (in English) [ENG] A group of people have committed themselves to memorising a book of their choice. Together these form a library collection consisting of living books, which can be "read" by a visitor. Visitors can borrow books and "read" them. Reading a book will be a personal encounter and booking/time slots are for one person only. Please note that you can also drop-in to the library during the biennial and project opening hours, 12-6pm on weekdays and 12-4pm on weekends, but an available book can not be guaranteed. Booking is therefore recommended. * [NO] En gruppe mennesker har dedikert seg til å memorere en bok av eget valg.
Sammen danner de en bibliotekssamling bestående av levende bøker, klare til å bli «lest» av besøkende. Møtet mellom bok og leser er alltid personlig og hver booking gjelder for én person. Man kan også møte opp i Myntgata 2 under biennalens og prosjektets åpningstider, 12-18 på hverdager og 12-16 i helgene. Men booking anbefales. * ABOUT: osloBIENNALEN is a new format for a biennial in public space: a five-year evolving programme that unfolds over time across the city, inviting active participation with a public programme of artworks, workshops, readings, concerts, symposia, and performances. The work of Mette Edvardsen (1970, Norway) encompasses the performing arts, dance and choreography. Although her work explores other media and formats, such as video, books and writing, her interest is always focused on the relationship to the performing arts as a practice and a situation.
Based in Brussels since 1996, she has worked as a dancer and performer for a number of companies. A retrospective of her work was presented at Black Box theatre in Oslo in 2015. In 2010, she initiated the project Time has fallen asleep in the afternoon sunshine, which refers to a quote from the Ray Bradbury novel Fahrenheit 451 (1953), to develop memorisation as a practice and ongoing process. * OM: osloBIENNALEN representerer et nytt format for en kunstbiennale i det offentlige rom: et femårig, skiftende program som vil foregå over hele byen. Alle inviteres til aktiv medvirkning i et program med kunstverk, konserter, performancer, workshops og symposier. Mette Edvardsen (1970, Norge) har jobbet med og i det utøvende kunstfeltet som danser, koreograf og kunstner for en rekke kompanier.
Siden 1996 har hun jobbet under eget navn. Edvardsens arbeider omfatter forestillinger, bøker, video, tekst og publikasjoner. Hun har særlig jobbet med forholdet mellom utøvende kunst som prosess og som situasjon. I 2015 ble kunstnerskapet hennes presentert gjennom et retrospektivt program på Black Box teater i Oslo. I 2010 startet hun prosjektet Time has fallen asleep in the afternoon sunshine. Tittelen refererer til et sitat fra Ray Bradburys roman Fahrenheit 451, og prosjektet dreier seg om memorering som praksis og prosess.