| | |
| --- | --- |
| Stad | Stockholm |
| Province | Stockholms län (110) |
| Datum | 30/08/2019 |
| Timmar | 17:00 |
| Kategori | Events |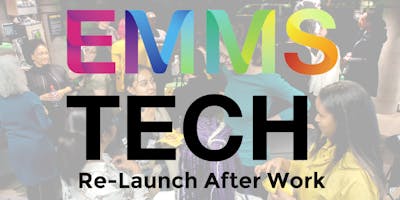 EmmsTech aims to give women of colour (WOC) and the underrepresented the opportunity to explore and learn about tech. We aspire to inspire these groups to pursue it, and to create a community where they can spread their knowledge. When we first launched at the beginning of this year, we jumped headfirst into creating workshops, meetups and other events for WOC in the tech world. Now that summer is over, we will officially be relaunching. This will be an opportunity for us to show everybody what we have been working on, why we do what we do and how we are planning to continue for the rest of the year. Come mingle with us and learn more about what we're doing. Whether you're interested in becoming a sponsor or a partner or are just interested in how your company can apply diversity, don't hesitate to contact us.
This event will be a perfect opportunity for you to connect with us and also other people.