Filosofisk samtal - Philosophical Counseling
| | |
| --- | --- |
| Stad | Stockholm |
| Province | Stockholms län (110) |
| Datum | 17/10/2019 |
| Timmar | 11:00 |
| Kategori | Events |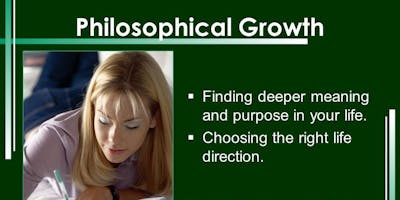 FREE discovery session. BY APPOINTMENT ONLY. English below.  Ta ett djupt andetag och tänk försiktigt över din jordupplevelse. Vem är du? Vart ska du? Vad händer med dig? Lyssnar du på dig? Ta med en fråga som är viktig för dig eller kom som du är så går vi med flödet. Konversationen kanaliseras smidigt av Dr Luis de Miranda, dirigent för de ordinarie individuella sessionerna på Philosophical Parlor. Hur förutser du din framtid? Har du en känsla av att din existens kan vara fruktligare? Såar du för mycket men ger för lite? Vill du prata med någon som hjälper dig att känna dig ännu bättre? Trött på alla dessa behandlingar som inte respekterar neurodiversitet? The Philosophical Parlour i partnerskap med Livslinjen Institute erbjuder dig en fri introduktionssession för filosofisk rådgivning.
Endast 8 platser som kan bokas per vecka. Be om detaljer här:
[email protected]
Take a deep breath and think gently about your earth experience. Who are you? Where are you going? What is happening to you? Are you being listened to?Bring a question that is important for you or come as you are and we'll go with the flow. The conversation is smoothly channelled by Dr Luis de Miranda, conductor of the regular individual sessions at the Philosophical Parlour.How do you anticipate your future? Do you have the feeling that your existence could be more fruitful? Do you sow too much but yield too little? Would you like to talk to someone that will help you feel even more accomplished?Tired of all these therapies that are not respectful of neurodiversity?The Philosophical Parlour offers you a free introductory personal session to philosophical counselling.
Only 8 spots bookable per week. Ask for details here:
[email protected]
THAT THE LIST OF ATTENDEES ON MEETUP DOES NOT MEAN THAT SPOTS ARE ALWAYS AVAILABLE SINCE THE DEMAND ALSO COMES FROM OTHER SOCIAL MEDIA AND WORD OF MOUTH. PLEASE BE KIND TO SEND AN EMAIL TO CONFIRM THAT YOU WISH TO COME. OTHERS DAYS ARE AVAILABLE.Languages: Swedish, English, French or PortugueseWelcome. And remember: "The unexamined life is not worth living" – Socrates.https://luisdemiranda.com/philosophical-and-creative-coaching-in-stockholm/http://www.livslinjenterapi.sehttps://luisdemiranda.com