| | |
| --- | --- |
| Stad | Helsingborg |
| Province | Skåne län (224) |
| Från | 02/03/2019 |
| Den | 03/03/2019 |
| Timmar | 10:00 |
| Kategori | Events |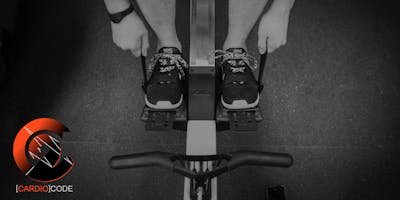 The Cardio Code Rowing Clinic is back. A 2-day workshop covering 3 key subjects to take your rowing performance to the next level. When you atted you will learn the following: 1. Basic theory of carciovascular training and what makes it different from strength traiinng. 2. The basics of rowing technique and how to tweak your form to get more power in each stroke. 3. Cardio baseline testing and profiling. How to create a cardiovascular profile so you know exactly where your strengths and weaknesses lie. In addiiton, you will receive a programming package with ready made programs for you to use in your own training and with your clients. Simply calculate your specific intensites from your basseline testing and you are ready to row. Workshop details: March 2-3 2019 (saturday and sunday) Time: 10am to 4pm (both days) Bring training clothes and shoes, water, snacks and an extra shirt to wear should you get cold.
Lunch will be at noon and limited to 30min to maximize your time at the workshop. Come prepared and ready to work - No experience with rowing necessary. Price: 3000dkr with a 750dkr discount for early registration (before December 31 2018 at 11:59PM) I look forward to seeing you at FNF Functional Fitness in Helsingborg, Sweden. /Kenneth Jay Note: Dr. Kenneth Jay and FNF Functional Fitness reserve the right to cancel the event at any time in case of adverse events. In such a case all attendees will be fully refunded.