| | |
| --- | --- |
| Stad | Stockholm |
| Province | Stockholms län (110) |
| Datum | 21/10/2019 |
| Timmar | 18:00 |
| Kategori | Events |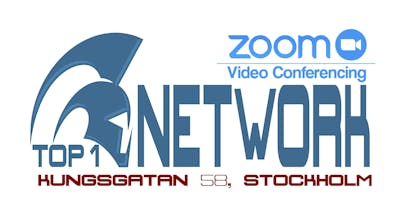 Welcome to Top 1 Network Stockholm.18.00-18.25 Registration & Networking18.30 (sharp) the Meeting start (see agenda below)20.00 meeting ends at latest, earlier if we finish sooner for time-efficiencyTop 1 Network is a International Business Referral Network, where the spoken language is English.PURPOSEThe main purpose for Top 1 Network is to promote eachother with contacts and referrals to people in our own personal as well as professional networks, doing like this makes us a referral business network that differentiate Top 1 Network from most other so called business network.For us it is just a bonus that we can do business with eachother (but not the main purpose).MEETING DETAILSTime:18.00-18.25 Registration & Networking18.30 Meeting start20.00 Meeting endLocation:Kambua office, Kungsgatan 58 (top floor), StockholmGetting here:- 500 meters from Central Station Stockholm- 300 meters from subway station T-HötorgetParking nearby:- P-hus Svärdfisken, Olof Palmes gata 11- P-hus Norra Latin, Olof Palmes gata 28- P-hus Norra Bantorget, Torsgatan 1/Östra järnvägsgatan 35- P-hus Kungsbron, Östra järnvägsgatan 21- Konserthusgaraget, Sveavägen 17A GLOBAL MEMBERSHIPThe cost for a local membership is 10.000 SEK + VAT each year.Local Membership With Global Access:A local membership give access to visit all current and future Top 1 Network weekly meetings in Sweden as well as in other countries for one year.ABOUT THE MEETINGTop 1 Network is a International Business Referral Network, the spoken language during each meeting will be English.Every one will be able to present themselves at each meeting, the presentation has to be in English and shall follow the six following presentation guidelines below and take about 3 minutes depending on how many participants we are at each meeting:MEETING AGENDAMEETING AGENDA PART 1:Moderator open the meeting reading the Top 1 Network cornerstones and the meeting agenda.Top 1 Network Cornerstones:1).
We live with a "Value First" mindset always trying to help each other to succed.2). We are tolerate with a open mindset and a positive mind towards other participants.3). We always dress for success and act as if we belong.MEETING AGENDA PART 2:Each participant present themselves following the 6 following guidelines during 2 minutes.1. Tell your name and the company (or purpose) that you are representing.2. Tell what you expect to get out of this meeting, related to what your company are doing and/or your purpose.3. Share a passion that YOU have in your life, something unique and Interesting about you that you love to talk about, NOT necessary related to your company.Purpose: To open up for others to connect with you with something that makes you talk.4. Tell how YOU can help others here to succeed having a "Value First" mindset.Sharing to the others in which areas you might have contacts or knowledge, not necessary related to your company.That you some day might be willing to share to the right individuals that you trust.Purpose: Open up for others to understand what network you have "Your Network Determine Your Networth".
It also show others that you have a "Value First" mindset and that you are a person that "bring value to the table" before you ask others to do so for you.5. Make a search, telling what people and/or companies, local or international that you want to connect with (how we can help you).6. Say your name and company again to remind people if they want to connect with you.MEETING AGENDA PART 3:Each meeting participant is asked if they have anything they want to share to anyone particular, such as some one or some company they can help connecting with, can also share if there is anyone of the meeting participants that they want to talk more to after the meeting.MEETING AGENDA PART 4:End of meeting, everyone is free to network and mingle with other participants.LIVE BROADCAST to Top 1 Network Group (closed Facebook group)Every meeting with presentations will be broadcasted in the Top 1 Network Group here on Facebook with a global reach to members worldwide and for those that have attended at least one offline or online meeting.
(If you for any reason do not want to be in the broadcast, let us know before or during the meeting).