What English native speakers say and what they actually mean – do you know the difference?
| | |
| --- | --- |
| Stad | Malmö |
| Province | Skåne län (224) |
| Datum | 24/06/2019 |
| Timmar | 12:00 |
| Kategori | Events |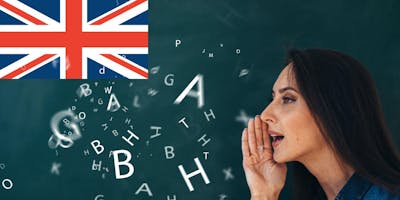 In this annimated and humourous seminar you will learn the differences between what British people say, what they really mean – and what non-English speaking people understand by it.  The subtle nuances in the language often make it difficult for foreigners to understand what we really mean when we are speaking.   An example of native English speaking people not saying exactly what they are thinking – they will say it's 'quite good' – it's really 'a bit disappointing'. the phrase "very interesting", when spoken by a British person, really means "This is clearly nonsense" but I am too polite to tell you that directly. "I hear what you say", a phrase commonly used by British people in a range of social and business situations and for what people from outside of Britain understand, it's another translation entirely.
And rather than realising that when British people murmur, "That's not bad" – and really mean "That's good" – non-Brits think they've done a terrible job. I teach you the hidden meanings behind the words so you can communicate in English with confidence. På svenska------- Vad britter säger och vad de egentligen menar – vet du skillnaden? På detta seminarium by Siobhan Claesson Founder av Expert English får du på ett lättsamt och humoristiskt sätt lära dig om skillnader mellan vad britter säger och vad de faktiskt menar. Nyanserna är mycket svåra för utomstående, dvs personer med annat modersmål än engelska, att plocka upp och förstå. Människor i Sverige är generellt bra på engelska, men på detta seminarium får du en ögonöppnare som visar att det subtila engelska språkbruket innehåller signaler som de flesta svenskar inte uppfattar.
Det finns en uppsjö av exempel på detta, och detta är ett som är vanligt förekommande: När en engelsman säger att något är "quite good", så menar denne faktiskt inte att det är bra utan att det i själva verket är en besvikelse. Andra uttryck, såsom "very interesting", "that´s not bad" och "I hear what you´re saying", kan också ge upphov till missförstånd då en britt kommunicerar med en svensk. En del av mitt jobb går ut på att lära dig dessa nyansskillnader, eller dolda budskap, så att du kan känna dig helt trygg när du kommunicerar med engelsktalande personer. Kom och lyssna så får du både en underhållande och lärande timme.